Important Message on Covid-19 regarding Registration
COVID-19 Instructions: Many areas of the world including the United States are still struggling to deal with COVID-19. The Centres for Disease Control are recommending vaccinations and indoor masking. Kindly produce proof of vaccination during registration, adhere to compulsory indoor masking, and exercise social-distancing.
Reduced Registration Fee for Authors of Developing Countries: If for any paper, more than 50% of the authors are from developing countries, they may avail a discount of flat 40% in the registration fee of their particular category. Hereis the list of Developing Countries. The countries with Human Development Index (HDI) <=0.7 will be considered.
Discounted Remote Participation: We understand that some workplaces are forfeiting the travel allowance, but need not worry as we are planning the discounted remote participation opportunities also made available via online platforms. ISIC 2022 has been decided to happen in hybrid mode with a 40% discount for online presentations.
About the Conference
The International Semantic Intelligence Conference (ISIC) is an international platform for the Artificial Intelligence, Machine Learning and the Semantic Web communities. It presents a forum to publish cutting edge research results in intelligent applications.
Due to many technological trends like IoT, Cloud Computing, Smart Devices, huge data is generated daily and at unprecedented rates. Traditional data techniques and platforms do not prove to be efficient because of issues concerning responsiveness, flexibility, performance, scalability, accuracy, and more. To manage these huge data sets and to store the archives for longer periods, we need granular access to massively evolving data sets. Addressing this gap has been an important and well recognized interdisciplinary area of Computer Science. A machine will behave intelligently if the underlying representation scheme exhibits knowledge that can be achieved by representing semantics. Semantic Intelligence refers to filling the semantic gap between the understanding of humans and machines by making a machine look at everything in terms of object oriented concepts as a human look at it. Semantic intelligence helps us make sense of the most vital resource, i.e., data; by virtue of making it interpretable and meaningful. The focus is on information as compared to process. To whatever application, the data will be put to; it is to be represented in a manner that is machine-understandable and hence human-usable. All the important relationships (including who, what, when, where, how and why) in the required data from any heterogeneous data source are required to be made explicit. The Artificial Intelligence technologies, the Machine Intelligence technologies, and the semantic web technologies together make up the Semantic Intelligence Technologies (SITs). SITs have been found as the most important ingredient in building artificially intelligent knowledge based systems as they aid machines in integrating and processing resources contextually and intelligently.
ISIC aims to bring together researchers, practitioners and industry specialists to discuss, advance, and shape the future of intelligent systems by virtue of machine learning and semantic technologies.
Note: There are three tracks and two Best Paper Awards per Track. Each award carries a certificate and a memento.
About the Venue
With almost 27,000 students, approximately 140 different degree programs, three campuses on a single vision of growing others, Georgia Southern University is already moving and ready for more. The historic brick streets or moss-dripping oak trees may make our picturesque campuses seem pristine, but there's a lot of roll-up-your-sleeves work going on here. Research is focused on community impact. Teaching is focused on the students. And the students are focused on their future.
Georgia Southern University is the state's largest and most comprehensive center of higher education south of I-20. With programs at the bachelor's, master's and doctoral levels, Georgia Southern is a public Carnegie Doctoral/R2 institution with three vibrant campuses — the Statesboro Campus, the Armstrong Campus in Savannah and the Liberty Campus in Hinesville. Georgia Southern's nationally accredited academic programs include a heavy dose of real-world work so our graduates are ready from the day they graduate. A unit of the University System of Georgia, the University boasts 200-plus student organizations, outstanding Division I athletics and state-of-the art residence halls and campus facilities.
Since 1906, the University's hallmark has been a culture of engagement that bridges theory with practice, extends the learning environment beyond the classroom and promotes student growth and life success. Central to the University's mission is the faculty's dedication to excellence in teaching and the development of a fertile learning environment exemplified by a free exchange of ideas, high academic expectations and individual responsibility for academic achievement. Faculty, staff, and students embrace core values of collaboration, academic excellence, discovery and innovation, integrity, openness and inclusion, and sustainability.
Directions | Armstrong Campus
All weekday campus visits begin at Victor Hall (Office of Admissions), located at 11935 Abercorn Street, Savannah GA, 31419.
Northbound: Travel north on interstate 95 (I-95N). Take exit 94, GA-204, toward Savannah/Pembroke. Turn right onto GA-204 E for 7.3 miles. The Armstrong Campus is on your right and has two entrances onto campus. The second entrance (Arts Drive) is the main entrance to the university. See campus map for specific building locations.
Southbound: Travel south on interstate 95 (I-95S). Take exit 94, GA-204, toward Savannah/Pembroke. Turn left onto GA-204 E for 7.5 miles. The Armstrong Campus is on your right and has two entrances onto campus. The second entrance (Arts Drive) is the main entrance to the university. See campus map for specific building locations.
Eastbound: Travel east on interstate I-16 (I-16E). Take exit 157A onto interstate 95 (I-95S) toward Brunswick/Jacksonville for 5.1 miles. Turn onto GA-204 E for 7.5 miles. The Armstrong Campus is on your right and has two entrances onto campus. The second entrance (Arts Drive) is the main entrance to the university. See campus map for specific building locations.
Traveling by Air?
The Savannah/Hilton Head International Airport connects with 29 daily non-stop flights to 10 major cities. Scheduled airlines include American Eagle, Delta, Delta Connection, United Express, US Airways and US Airways Express. For more information, visit the Savannah International Airport website at http://www.savannahairport.com
Savannah Visitors Information: In case you have any questions about your visit to the campus, please email visit@georgiasouthern.edu or call 912-478-5851.
Speakers
Keynote Speakers
Invited Speakers
Responsible AI for National Security
Amanda Muller


Artificial Intelligence Systems Engineer and Technical Fellow Northrop Grumman Mission Systems
Sponsors
Organizers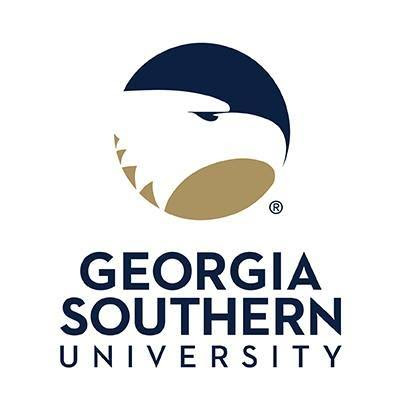 &nbsp&nbsp&nbsp&nbsp

&nbsp&nbsp&nbsp&nbsp

Technical Sponsors

Editions
Please use the following links for further information on the edition of the given year of the International Semantic Intelligence Conference (ISIC):
Report an Issue
If you have any questions, do not hesitate to contact any one of the following along with your contact details and the issue:
Atef Mohamed (Shalan), Allen E. Paulson College of Engineering and Computing, Georgia Southern University, United States,

amohamed@georgiasouthern.edu

.